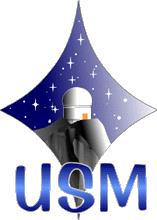 What's about the existing pop accounts?
| | |
| --- | --- |
| | For this kind of users the Cyrus account is one in addition. They should open both in the email client and merge the folders stored in the altair IMAP account to the new one. Under a GUI mail client this is a easy task (just a copy to the new location). |
| | The former altair pop-account is still the place where authorization is done for remote access through the LRZ (remote dialin, wireless LAN access). |
What are bulletin boards?
| | |
| --- | --- |
| | In your mail client you see bulletin boards as normal folders starting with user.name where name is the bulletin-board name. You can subscribe to it and read it, but you can't delete it. Our alle-mail is now stored also in user.usm-bulletin-board. Subscribe to it and you are aware of any mail sent to alle@usm.lmu.de |