The Hyades cluster
The next two images show a 8 x 8 degree region in the Hyades cluster of young stars. 14 deep ROSAT PSPC exposures were merged to produce this mosaic. This images are not corrected for the different exposure times of the individual pointings. The upper image shows all detected photons, while the lower image is a `true colour' image.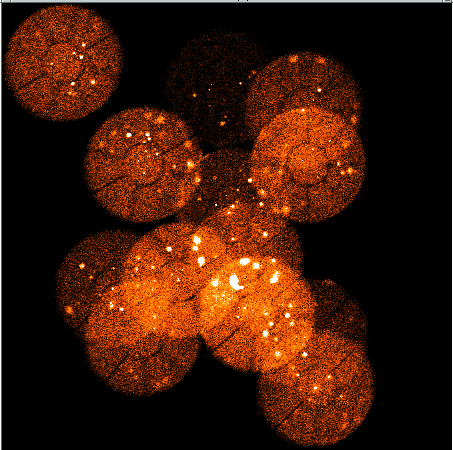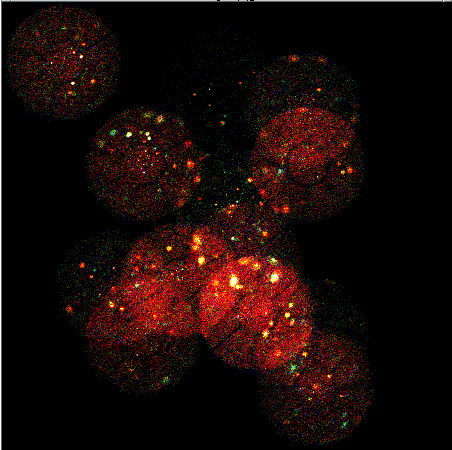 Details of two fields
These are two `true colour' ROSAT images of fields in the Hyades cluster (data taken from the ROSAT data archive). The first image is centered on the star HD 27991, the second image is about 50 arcmin to the south. A detailed analysis of the second image can be found in Stern et al. 1994, ApJ 427, 808.