The "Coronet" cluster
The Corona Australis star formation region is one of the nearest (only about 130 pc away; this is 3.5 times closer than the Orion Nebula Cluster) and most active regions of ongoing star formation. It contains a loose cluster of a few dozen known YSOs, which cover a wide range of masses (from intermediate-mass Herbig AeBe stars down to very-low-mass brown dwarfs) and evolutionary stages (from pre-stellar cores through class 0 and class I protostars, class II T Tauri stars, to class III objects that have already cleared their dusty environment). The central part of the star-forming region, around the bright star R CrA, contains the densest clustering of very young, embedded objects, which is known as the ``Coronet'' cluster. Dozens of HH objects trace jets emanating from the YSOs.
The first image is a RGB composit of three Spitzer images at 3.6, 4.5, and 8 micrometer. The brightest object near the center is the Herbig Ae star R CrA, which is surrounded by a number of embedded "class I protostars".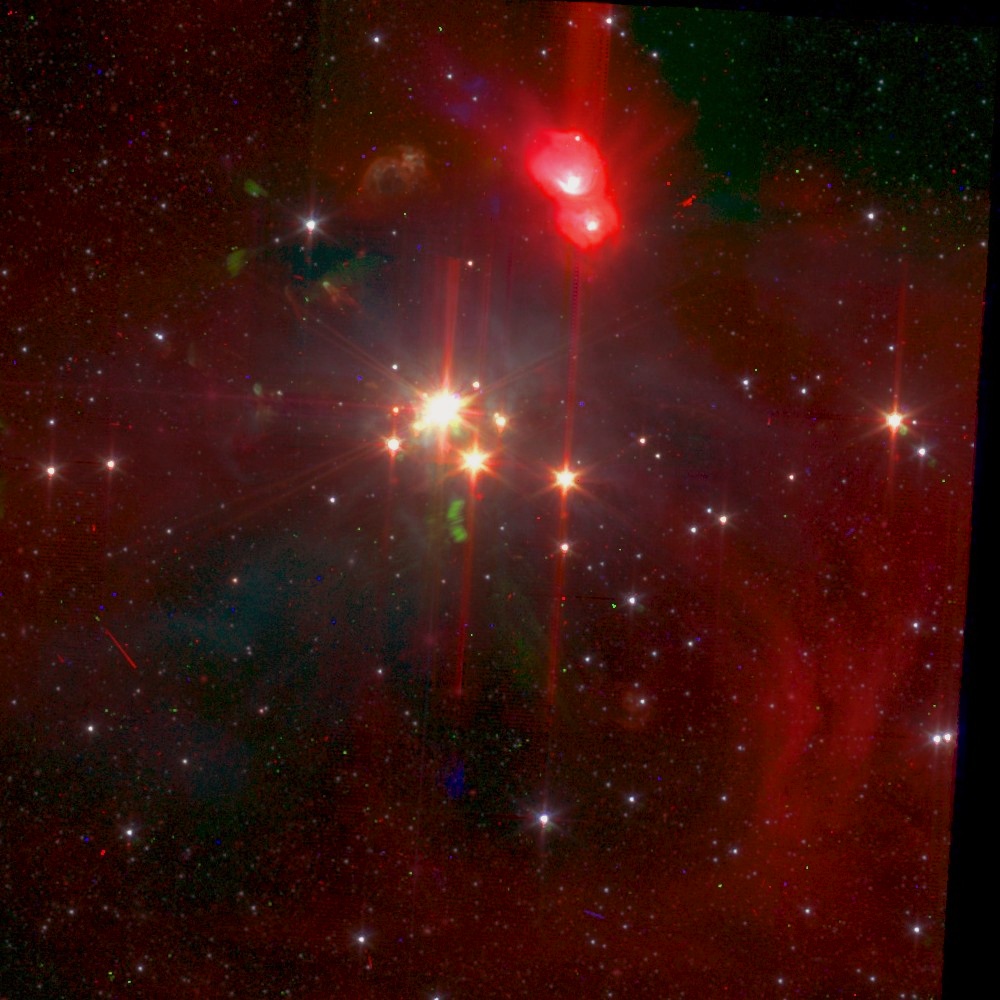 ---
The next image shows a deep X-ray image, produced by summing up all available Chandra observations of the region.